iPod Party Pack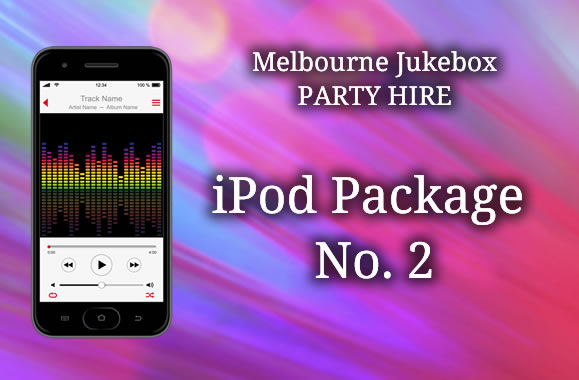 iPod Party Pack
You can also add the lighting package that comes with that professional touch by creating a great party atmosphere with four party effects lighting on a stand plus a smoke machine. Everything you need for a great party is here and also includes delivery, set up, and pick up.
With this amazing package you get the following :
2 premiums, top quality commercial speakers on two stands that have phenomenal sound
1 IPod lead
1 microphone (for all your announcements, speeches or singing)
PLUS you also get:
Effect Party Lighting Package (normally $160.00)
SAVE $60.00 on this package!
Delivered, set up and picked up the next day.
*please check our delivery map for free delivery.